The World's Largest Smoothie Made for Dry July 2014!
On Monday 30th June 2014 Dry July teamed up with various professional service providers to help smash the Guinness book of records to make the world's largest smoothie.
The largest smoothie on record was approx 1,514 litres and recently an attempt was made in Canada to break it however they were unsuccessful. On Monday 30th June 2014 here in Sydney, Australia we smashed the world record by making a 2,300 litre smoothie and handed out samples to the public to consume.
The Dry July smoothie consisted of Chobani yoghurt, blueberries, V8 purple carrots, coconut water, water, raw organic honey and fresh banana's. It tasted very nice and most people enjoyed it.
The Dry July smoothie was made in front of Customs House in Circular Quay, Sydney Australia and was covered live by TV & 2 Day FM. The response was incredible and a great turn out with Sydney siders passing by and supporting the event. Many registering to participate in Dry July 2014 or donating money.
Dry July raises money for adult cancer patients every year. The aim of Dry July's event this year was planned and organised to take Dry July to the next level. This was certainly achieved!!!
The tank and marquee were built the night before and early Monday morning the preparation and blending of the smoothie started.
Everyone who participated, helped or consulted were absolutely delighted that the world record was broken and that we actually made the World's largest smoothie for Dry July.
Elevating Food Safety Pty Ltd were proud to be the food safety leaders engaged to ensure the public were protected from a food safety perspective.
Here is where we captured Chris  Sheedy from Guinness Book of Records announcing we smashed the world's record  Video Worlds Largest Smoothie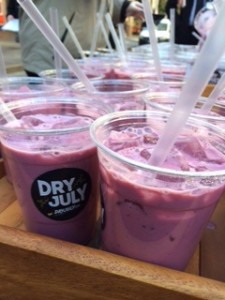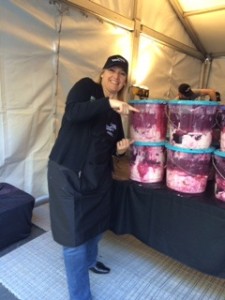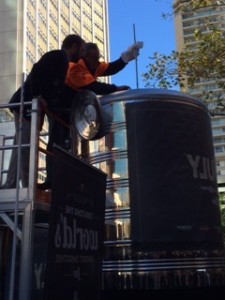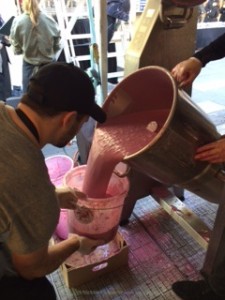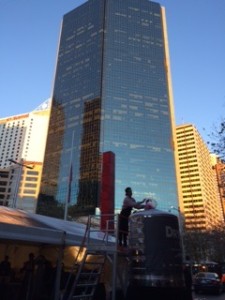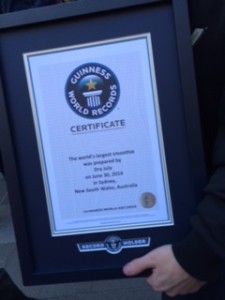 Kind regards, Dijana Green – Founder and CEO Elevating Food Safety Pty Ltd
www.elevatingfoodsafety.com.au