How exciting is it when you complete a project, finish something you've started, achieve a goal or achieve an objective?! What a wonderful feeling of accomplishment!
First thing some of us feel like doing is telling the world what we have just achieved or we call our friends, our colleagues, our family, posting about it online via social media streams, writing blogs or sending text messages! You want to share your exciting news with everyone and spread your joy. Saying that some of us like to sit back and enjoy the achievement on our own rather than sharing it with others. Then there are some that like to go out and celebrate, have a drink, chat, laugh, dance and be social!!
Depending on our achievement any one of these options will be exercised.
For us, the team at Elevating Food Safety Pty Ltd we have decided that we would like to blog about our new website being developed and launched. This will be followed by using the social media platform sharing our great news as far as possible reaching our clients, colleagues, friends and even family members.
Times are Changing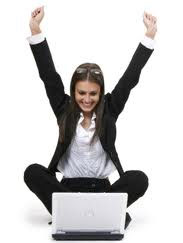 Times are changing, the way we do business is changing, how we communicate is changing, how we make purchases is changing, how much time we spend with family and friends is changing and not to mention how we spend our money and in particular, what we spend our money on is changing.
We believe it is crucial for business performance to keep updating and continuously improving our material, the information we provide our clients, how we present, what we present, how we deliver, how we sell ourselves and how we market yourself.
This is how you can build trust, credibility, respect, loyalty and a following.
As a result we have been updating and reviewing our website every 2.5 years. We have identified that this is a natural business progression stepping up to the next level. Working on our new website and learning what the market likes to see, what is best for our clients and summarising what we can do for our clients was most enjoyable for us. Our most current update is completely different to our standard website. We have been researching what makes a website successful over the last 18 months and engaged one of Australia's leading website designers "Pete Kvist" from Sugoi Marketing. Pete is a website designer, writer (recently launched his book 'Why Most Websites Suck!') and a TV presenter. Pete is absolutely brilliant and a pleasure to work with! We have learnt so much from Pete over the last 3 months and have had lots of fun. Pete understands websites and is extraordinary at what he does! Pete is very patient and understanding that many of us are very green when it comes to building and writing the material for websites. Pete is a rare diamond and we recommend Pete to any organisation who is committed to building a professional, effective and very functional website. Well almost everyone, just not our competitors!
At Elevating Food Safety Pty Ltd we want to remain on the cutting edge of the food and beverage industry, we want to remain leaders and be the best we can be. We take food safety seriously, we are passionate about what we do and we deliver our promise to our clients. If we go beyond our clients expectations then our job is done and we are exceptionally happy as we meet our core business values!
We invite you to look at our new website www.elevatingfoodsafety.com.au and welcome your feedback. Call us and take us up on our free offer, we would be delighted to hear from you.
Yours in food safety passion, Elevating Food Safety Pty Ltd